How Do I Improve My Social Media Presence? In today's digital age, having a strong social media presence is crucial for individuals and businesses alike. Whether you're an aspiring influencer, a small business owner, or simply looking to connect with others, an engaging online presence can open doors to new opportunities.
In this comprehensive guide, we will explore various strategies and tips to help you improve your social media presence and make a lasting impact.
How Do I Improve My Social Media Presence?
Choose the Right Platforms
Selecting the appropriate social media platforms is the first step towards building an effective online presence. Different platforms cater to distinct demographics and content types, so understanding your goals and target audience is crucial.
Facebook: With a diverse user base, Facebook is suitable for various content types, from text posts and images to videos and links. It's a great platform for engaging with a wide range of audiences.
Instagram: Known for its visual nature, Instagram is perfect for sharing high-quality images and short videos. It's particularly popular among younger audiences and is great for lifestyle, fashion, and visual content.
Twitter: Twitter's fast-paced nature makes it ideal for quick updates, sharing news, and engaging in real-time conversations. It's a platform where concise and snappy content shines.
LinkedIn: Geared towards professionals, LinkedIn is excellent for networking, sharing industry insights, and building a professional brand. It's particularly valuable for B2B interactions and career-related content.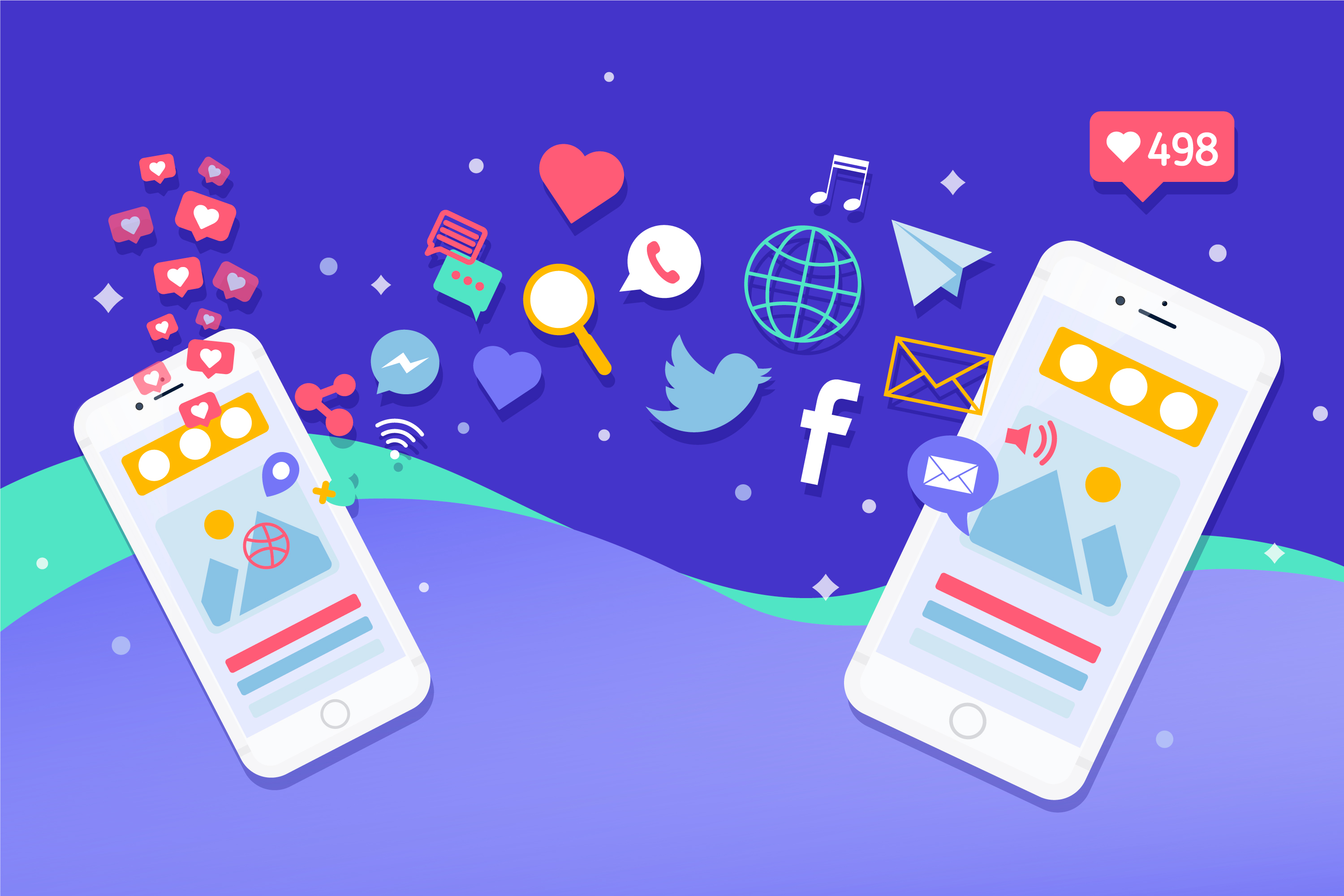 Optimize Your Profiles
Your social media profiles serve as the first impression of you or your brand. Optimizing them ensures that visitors quickly understand who you are and what you offer.
Profile Picture: Choose a clear and recognizable profile picture. For personal accounts, a professional headshot works well. For businesses, use a high-quality logo.
Bio: Craft a concise and engaging bio that reflects your personality, expertise, and interests. Use keywords relevant to your niche for better discoverability.
Links: Include links to your website, blog, or other relevant social media profiles. This directs visitors to learn more about you or your brand.
Content is King
Creating valuable and engaging content is at the core of building a strong social media presence.
Quality Over Quantity: Focus on delivering content that adds value. Posting high-quality content less frequently is better than posting mediocre content frequently.
Visual Appeal: Use high-resolution images, graphics, and videos to grab your audience's attention. Visual content tends to perform better and is more shareable.
Consistency: Establish a consistent posting schedule. Regular posts help keep your audience engaged and informed about your activities.
Content Variety: Share a mix of content types to keep your feed interesting. This could include how-to articles, behind-the-scenes videos, inspirational quotes, and more.
Know Your Audience
Understanding your target audience is vital to tailor your content to their preferences and interests.
Demographics: Research and gather information about your audience's age, gender, location, and interests. This helps you create content that resonates with them.
Engagement Patterns: Use analytics tools to identify when your audience is most active. Post during these times to maximize engagement.
Feedback: Pay attention to comments, likes, shares, and direct messages. This feedback offers insights into what your audience enjoys and wants to see more of.
Engage Actively
Engagement is a two-way street on social media. Active interaction with your audience builds relationships and boosts your visibility.
Timely Responses: Respond promptly to comments, messages, and mentions. This shows that you value your audience's engagement.
Question Posin: Pose questions to your audience to encourage discussions. This fosters a sense of community and involvement.
User-Generated Content: Showcase content created by your followers. This not only acknowledges their contribution but also promotes engagement and community building.
Utilize Hashtags
Hashtags categorize your content and make it discoverable to a broader audience.
Research: Find relevant and trending hashtags related to your content. Tools like Hashtagify can help you identify popular hashtags.
Don't Overdo It: While hashtags are beneficial, don't overcrowd your posts with them. Stick to a few relevant and impactful ones.
Collaborate and Network
Collaborations can introduce you to new audiences and enhance your credibility.
Influencer Partnerships: Partner with influencers in your niche. Their endorsement can expose your content to their followers.
Cross-Promotion: Collaborate with businesses or individuals whose audience aligns with yours. Cross-promotion introduces your content to a wider circle.
Analytics and Adaptation
Regularly monitor your social media performance to refine your strategies.
Engagement Metrics: Track metrics like likes, shares, comments, and follower growth. This helps you understand what content resonates the most.
Platform Insights: Each platform offers analytics tools. Utilize them to gain insights into your audience's behavior and preferences.
Adaptation: Based on analytics, adjust your content strategy. Focus more on content types that receive higher engagement and refine posting times accordingly.
Stay Updated
The social media landscape is ever-changing. Staying informed is key to maintaining a successful presence.
Follow Experts: Keep tabs on social media experts, digital marketing blogs, and platforms' official updates. This keeps you aware of the latest trends and changes.
Adapt to Changes: Social media algorithms and trends evolve. Be ready to adapt your strategies to match the latest platform changes for optimal visibility.
By understanding and implementing these strategies, you'll be well-equipped to improve your social media presence and connect effectively with your American audience. Remember that building a strong online presence takes time, consistency, and a genuine commitment to engaging with your audience.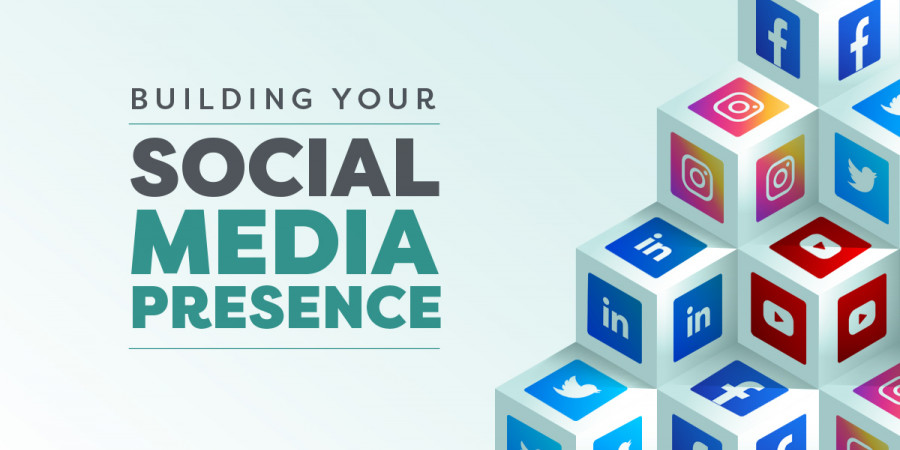 How to Improve Your Social Media Presence (with Examples)
Improving your social media presence involves strategic planning and engaging content. Start by identifying your target audience and selecting the right platforms. Consistency is key – post regularly with diverse content such as photos, videos, articles, and polls.
Engage with your audience by responding to comments and messages promptly. Utilize relevant hashtags to expand your reach. For instance, a fitness influencer might share workout videos, healthy recipes, and motivational posts to connect with health-conscious followers.
Increasing Social Media Presence for a Company
To enhance a company's social media presence, define clear objectives aligned with business goals. Identify the platforms where your target audience is active. Craft compelling profiles with consistent branding.
Regularly share valuable content – like product updates, behind-the-scenes glimpses, and customer testimonials. Collaborate with industry influencers or run contests to attract attention. A tech company could share tech tips, and industry news, and collaborate with tech bloggers to increase engagement.
Increasing Social Media Presence on Instagram
Instagram's visual nature demands high-quality, captivating visuals. Use a mix of posts, stories, and reels to showcase products, services, and company culture. Engage your audience by running interactive Q&A sessions or polls in stories. Leverage popular hashtags relevant to your niche. A fashion brand could post outfit inspirations, style guides, and highlight user-generated content featuring their products.
Social Media Presence Examples
Several brands have mastered social media presence. Starbucks, for instance, uses Instagram to share aesthetically pleasing coffee shots and create a cozy ambiance online. Wendy's engages users on Twitter with witty responses and humorous content, building a strong brand personality. Nike's inspirational posts and motivational stories on multiple platforms resonate with its active and sports-oriented audience.
Why Social Media Presence is Important
Social media presence enhances brand visibility, credibility, and customer engagement. It's a direct line to your audience, allowing you to showcase products, address concerns, and share updates. An active presence builds trust and loyalty, influencing purchasing decisions. For instance, a robust social media presence can turn a potential customer into a devoted follower of a makeup brand, thanks to interactive tutorials, reviews, and personalized recommendations.
Creating a Social Media Presence for Business
Start by defining your brand's voice and target audience. Choose platforms aligning with your business – LinkedIn for B2B, Instagram for visual products, etc. Develop a content calendar with a variety of posts, including educational content, behind-the-scenes glimpses, and promotional offers. Engage with followers genuinely – responding to comments and sharing user-generated content. A bakery could showcase baking processes, share recipes, and interact with customers online.
Using Social Media for Personal Use
For personal use, social media is a space to connect, share, and express. Choose platforms that align with your interests – Facebook for family connections, Instagram for visual storytelling, etc. Share moments from your life – travel experiences, hobbies, and achievements. Engage with friends' posts by liking, commenting, and sharing. It's a way to stay connected and express your personality in a digital space.
Creating a Professional Social Media Presence
Craft a professional profile by using a high-quality photo and a succinct bio. Share content relevant to your profession – insights, articles, and industry news. Engage in meaningful conversations by commenting thoughtfully on others' posts.
Network with professionals in your field and join relevant groups. A software developer could share coding tips, discuss industry trends, and connect with fellow developers to establish a professional presence.
Each of these topics plays a unique role in developing a robust social media presence, whether for personal use or business growth. Customizing your strategies to your goals and target audience is essential for maximum impact.